Butcher Bird Sauvignon blanc 2020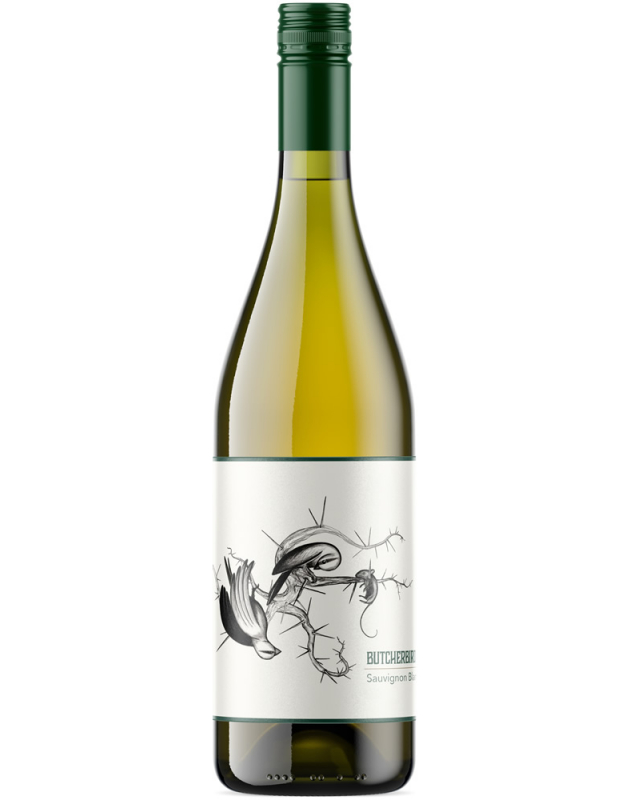 Butcher Bird Sauvignon blanc 2020
BUTCHER BIRD is a tribute to two birds in a bush named Bonny & Clark that live next to the wine cellar. On
an ordinary day out you will spot these two criminals flying around in the vineyards or sitting in their
favourite spot in the Bougainvillea bush.

In typical Rebelle fashion, this wine is sourced from some of the highest slopes in the Durbanville region.
The wine shows typical Sauvignon blanc flavours with citrus, passion fruit, guava and a hint of herbaceous
notes -best enjoyed with a BEAUTIFUL REBEL on your side.

Vinification
The grapes are harvested by hand into bins very early morning of 30 January 2019. The grapes are then
cooled before they are lightly crushed and pressed. The free-run juice was allowed to settle overnight at
8°Celsius using pectolytic enzymes. The juice is covered with carbon dioxide blankets to prevent
oxidation. The wine is then inoculated, and fermentation took place in stainless steel tanks at a constant
temperature of 11 - 12°C for approximately 15 days.
Technical Analysis
alc
rs
pH
ta
so2
Wine Information
Accolades
Other
Winemaker
FoodSuggest
Ageing
Range:

Rebelle Wine Range