Mariëtte Cabernet Sauvignon 2016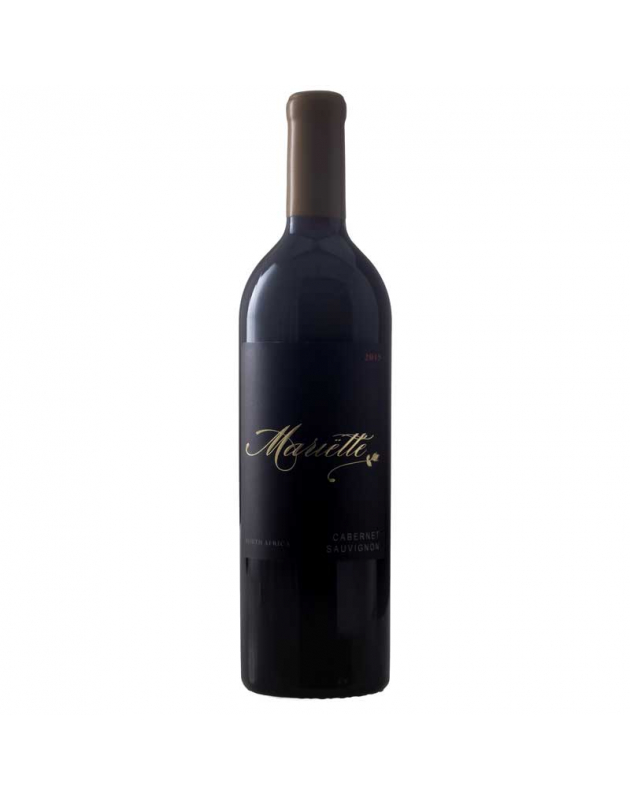 Mariëtte Cabernet Sauvignon 2016
A brilliant ruby red colour. It's a full-bodied wine with a complex nose of red fruit like blackcurrant, ripe
cherries with oak spice flavours. The palate is bursting with dark fruit, plum and delicate well integrated
oak. The long-lasting palate ends with elegance and silky-smooth tannins. A truly well-balanced beauty
that makes this a winemakers' selection.

Vinification
The grapes were harvested by hand into bins the morning of 11 March 2016 at 25.4˚B. They were cooled,
hand sorted and lightly crushed with 10% of the grapes not destemmed and added to the rest whole
bunch – this added extra spiciness to the wine. Then 15% of the juice was bleed to get a more complex
skin to juice ratio for more colour and flavour. The grapes were cold soaked for 48 hours using pectolytic
enzymes to promote flavour and colour extraction. The juice was inoculated with yeast and fermentation
took place for 5 days at 24-27C. The juice and skin were punched down every 4 hours until pressed. The
wine was transferred to 225L French oak barrels for Malolactic fermentation and 24-month barrel
maturation.
Technical Analysis
alc
rs
pH
ta
so2
Wine Information
Accolades
Brand Group
Le Belle Rebelle
Other
Winemaker
Variety
Various
BlendPercent
FoodSuggest
Ageing